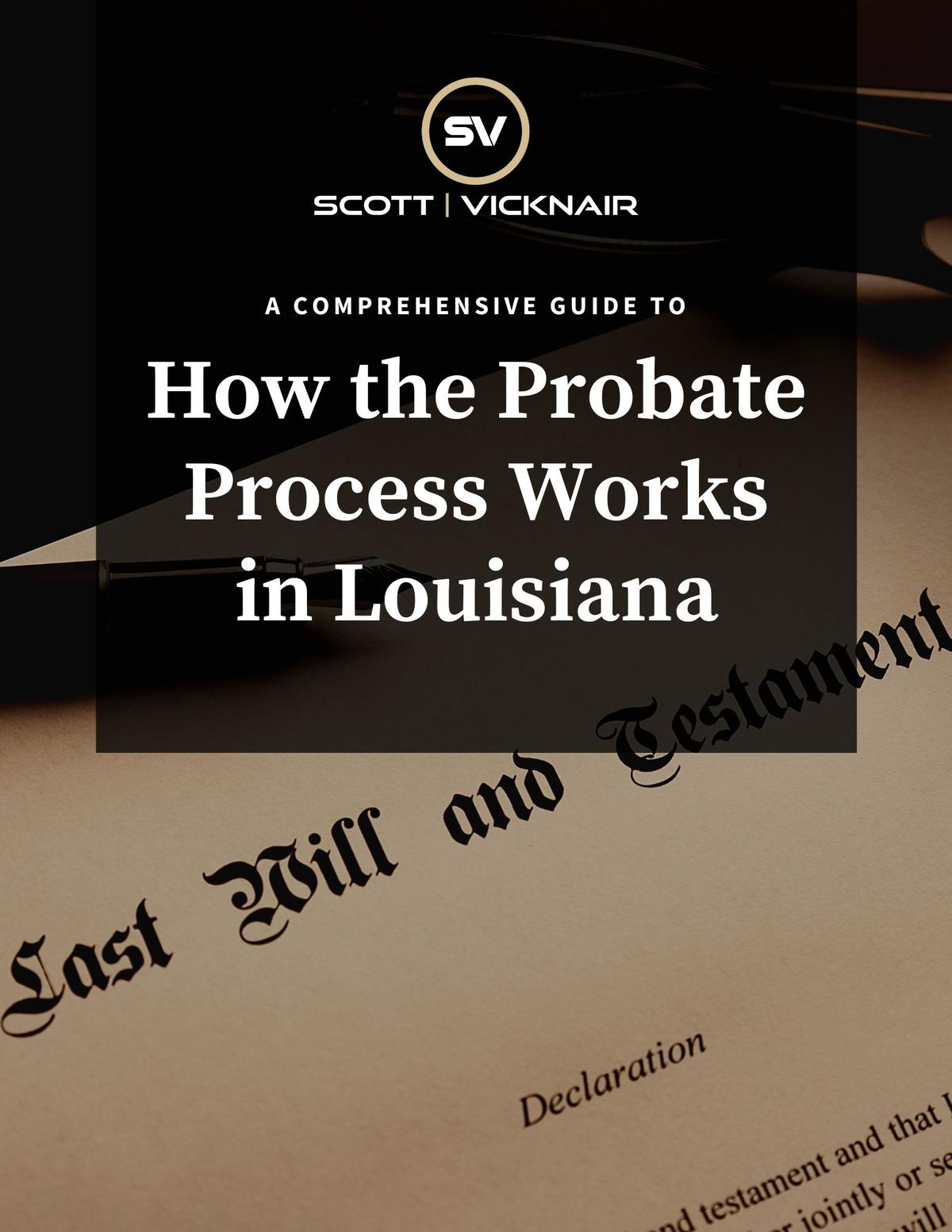 It's never the wrong time to get information about settling an estate after someone's death in Louisiana. Having the information can help prepare you for the death of a loved one, and it can help you plan ahead to protect your family in the event of your own death. We offer this free report to anyone who requests it, with no obligation to use our legal services. We believe you are entitled to reliable information, and we are happy to provide it.
What You'll Learn in Our Free Report
We start by answering four important questions about estates in Louisiana:
What is a succession?
Do I need a succession?
What are the different procedures for opening a succession?
Who will inherit the property?
The answers to these questions are not as simple as you might expect. We provide comprehensive answers to each one, giving relevant examples and anticipating further questions you might have. Next, we answer three questions you probably didn't know you should ask:
What information do I need to begin the probate process?
What happens when an heir has also passed away?
When is a succession not needed?
Have we piqued your curiosity? Fill out the form on this page, and you will have instant access to the answers. You will also get a step-by-step guide to how we will help you throughout the succession process if you choose to use our services. Finally, we share some of our client success stories to give you an idea of what can be accomplished when you work with our team.
Contact Scott | Vicknair Law, Estate & Probate Division Today
You have nothing to lose by requesting your free download. Once you have read the valuable information it provides, you can put it aside until you need it, or you might be ready to call us right away. We want to help you reach a successful resolution to your loved one's estate. Call us to find out how we can do that.