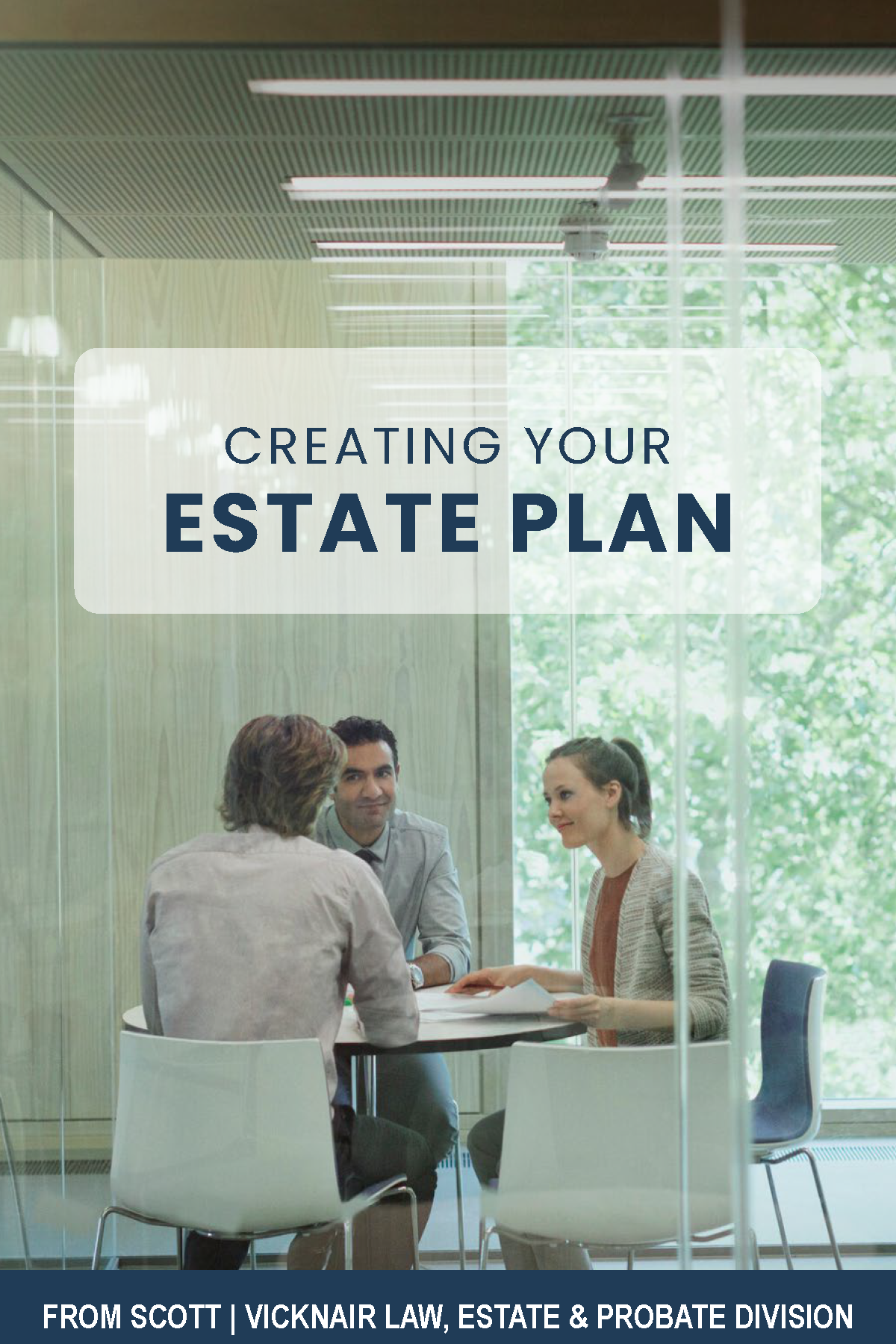 Are you ready to take control of your financial future and protect your loved ones? Look no further than "Creating Your Estate Plan" - our FREE downloadable eBook on estate planning.
This comprehensive, 263-page eBook will guide you through estate planning topics such as:
Chapter 1: Preparing to Create Your Estate Plan Discover the essential steps to get started on your estate planning journey. Learn how to assess your assets, identify your goals, and lay the foundation for a secure future.
Chapter 2: Probate and Probate Avoidance Demystify the probate process and explore effective strategies to avoid its complexities. Understand how to streamline the transfer of assets and minimize unnecessary costs and delays.
Chapter 3: Wills Uncover the power of wills as vital legal documents in protecting your assets and distributing your estate according to your wishes. Gain valuable insights into legal requirements, common provisions, and executing your will effectively.
Chapter 4: Revocable Living Trusts Unlock the potential of revocable living trusts in preserving your assets and providing for your loved ones. Discover the benefits of avoiding probate and maintaining privacy through this powerful estate planning tool.
Chapter 5: Providing for Your Minor Children Ensure the well-being of your children even when you're not there. Explore strategies for appointing guardians, establishing trusts, and securing their financial future.
Chapter 6: Estate, Gift, and Generation-Skipping Transfer Taxes and Tax-Saving Strategies Navigate the complex world of estate and gift taxes with confidence. Learn about tax-saving techniques, exemptions, and strategies to preserve wealth for future generations.
Chapter 7: Durable Powers of Attorney for Financial Matters Take control of your finances, even during incapacitation. Discover how a durable power of attorney can empower trusted individuals to make financial decisions on your behalf.
Chapter 8: Advance Medical Directives Protect your healthcare choices and ensure your wishes are honored. Explore advance medical directives, including living wills and healthcare proxies, to secure your healthcare decisions.
Chapter 9: Reviewing and Revising Your Estate Plan A plan is only effective if it evolves with your changing circumstances. Learn the importance of regularly reviewing and updating your estate plan to adapt to life's twists and turns.
Estate planning is for EVERYONE - "Creating Your Estate Plan" equips you with the knowledge and tools to create an estate plan tailored to your needs. Take charge of your future TODAY!
How to Get Your FREE eBook:
Fill out the form below to download your FREE estate planning eBook TODAY!
Ordering this information does not create an attorney-client relationship. Your submission is confidential; we do not sell or trade your information to any third parties.